First Friday
The second Friday of the school year is what Southwest students call First Friday: an event each year at Southwest High School about finding and showcasing sports and clubs. During First Friday students spend a bulk of their time walking from booth to booth, investigating the various activities Southwest has to offer. 
According to Student Council President Jillian Brandl '23, students can expect about 50 booths this year, with about six coming from outside organizations that support the school. To navigate the fair: booths from inside the school will be located to the right of the door, while booths from outside organizations will be located to the left. 
"Currently there are around 50 clubs signed up, 6 outside organizations that interact with the school, including the [Hennepin County] Library and Project Success," Brandl said.
Activities will begin at noon. Students will be released from shortened classes at 12, and students will all go outside to the same lunch, where there will be a food tent with selections like hamburgers, and water. 
Students who are unsure what to expect can look forward to booths with interactive activities and handouts, as well as a dunk tank, rock wall, and live music. What makes a good booth? The Navigator interviewed and almost everyone said they enjoyed booths with interactive activities and giveaways. 
"The ultimate goal is to make involvement in the school easy, and to allow students to see what they can get involved in and then get them involved,"  Brandl said.
First Friday has become a beloved Southwest tradition, every year showcasing the diversity of interests among its students. September 16 students can expect a modified schedule with shorter classes to make way for the event in the afternoon. It's recommended that all students, especially lower classmen, get involved in clubs they're interested in, as they're a great way to meet and build upon prior interests. 
Look for the Southwest publications' booths (The Navigator and The Siren) if you would like to become involved in student journalism after school to talk with current student leaders. 
SCHEDULE
Zero hour – 8:00-8:25
Period 1 – 8:30-9:00
Period 2 – 9:05-9:40
Period 3 – 9:45-10:15
Period 4 – 10:20:-10:50
Period 5 – 10:55-11:20
Period 6 – 11:25-12:00
Dismissal for lunch/carnival by PA Announcement
12:45-2:30 PM – FIRST FRIDAY Carnival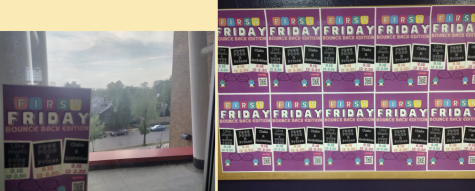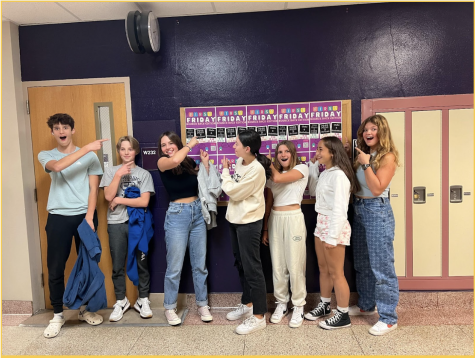 Thursday, September 14 Laker Freshmen meet First Friday. Photo by Mariyah Warfield-Wheeler '23.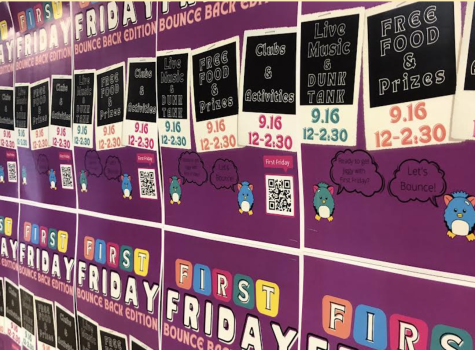 The halls of Southwest are adorned with advertisements leading up First Friday. Photo by Charlie Quick '25.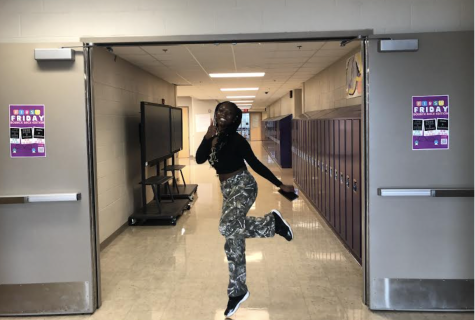 Mariyah Warfield-Wheeler '23 gives First Friday a thumbs up. Photo by Charlie Quick '25.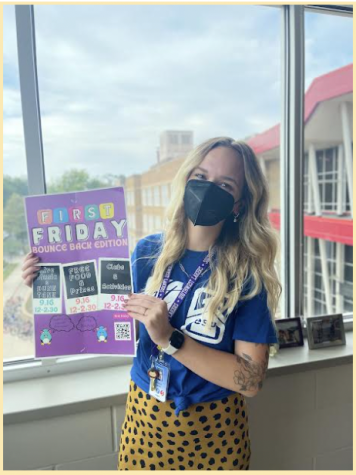 Ms. Jensen endorses First Friday in front of a window overlooking the site of the event. Photo by: Charlie Quick '25.