Southwest Activists Form a New Club
Southwest Activists for Change is a new club this year run by Amra Kelly '24 and Sophie Jorgenson '24. Their goal is to promote social and political rights for fellow students and community members through education and action. The group works with Planned Parenthood and is funded by the political arm of the organization. Planned Parenthood is helpful in supporting groups like Southwest Activists for Change because they know the importance of youth in activism and politics.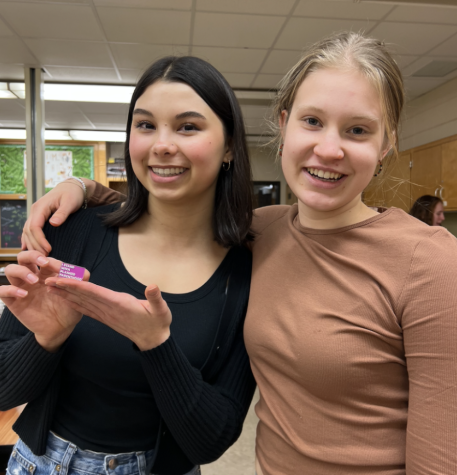 What you can expect in group meetings is fun and interactive ways to become educated on current progressive topics. It also gives you the opportunity to be a part of activism in our community. Berit Shiltz '24 shares her experience with the group, "it is so fun I love going to Southwest Activists for change, I've learned that students can easily have a big impact." Meetings so far have included a Jeopardy game on abortion rights and laws, creating signs for voter registration, a cookie competition, and even a guest speaker: Dr. Yalda Hamidi, a Professor of Gender and Women's studies at Minnesota State University. 
The biggest accomplishment made by the group so far this year is getting individuals to register to vote. The group also used pledges to encourage people to vote for pro choice candidates. Amra Kelly, one of the group leaders says that, "We have been able to register around 30 people and within that focused specifically on youth voters." This is just one of the things the group has accomplished in our community and they are working to accomplish a lot more.  
If you want to do more to improve your community, joining Southwest Activists for Change gives you a great opportunity to do that. Anyone is welcome to join and participate in their meetings. You can find their information on @swactivistsforchange on Instagram.