A Look Into the Bakken Museum
The Bakken Museum welcomes you to explore your creativity and innovation, hopes to encourage you to discover new interests and further your knowledge, and aims to inspire a new generation of scientists, engineers, and creators of any kind. In a tour through the museum we get to know what the president and CEO, Alissa Light, wants for the youth and teens of today that the Bakken can provide.
"I really want to see us grow and expand on this trajectory of inviting more people who may not have historically or presently seen themselves as a part of stem to really see their brilliance and inherent innovator, and find kind of a sense of self confidence for leading into this field and sector…" says Light. 
"And especially, I think, more girls, more queer and trans kids, more kids of color are absolutely critical for solving problems of today and tomorrow, and historically the field of stem has been white cis men of a certain class bracket inventing kind of for themselves, you know, so that needs to change."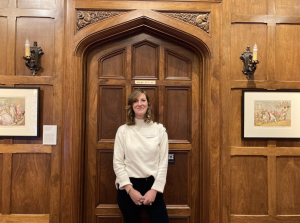 According to Light, the Bakken is making a move to further inclusivity in their exhibits and pieces: "We're in [the middle of] a process of considering 'are there things in the collection that we could de-excession to make room for items to add into the collection that would be more representative of where the museum is trying to go and the stories of innovators, especially from other cultures, and from more people of color and women?'"
The Bakken is focused on welcoming those who may feel underrepresented in the field of STEM, and  aims to be a safe and enjoyable space for the general youth of today — elementary, middle school, and high school aged. "We would love for us to become more and more and more of kind of a third space where you might feel inspired and get engaged in an exhibit. You might find a cozy corner and curl up with a book, you might just kind of consider what you've learned and feel like you could hang out here for the day."
You may have grown up visiting the Bakken on field trips or weekends, but even as someone who moved to Minnesota only a year or so ago the building itself was intriguing to me with its lakefront view and green roof. Only one and a half miles away from Southwest, it's a nice after-school stop for anyone looking for a little learning, study, or chill time, and it's a wonderful place to spend a weekend if you'd like to hang out longer. 
As for teenagers looking for programs to go to, Light says: "We have these teen science cafes and kind of the mentoring piece for teens to stay engaged."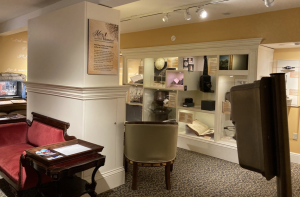 The museum also hosts high school field trips: "With our high school groups, we'll also do some more complex immersive learning in the makerspace, so for 
people who might want to go further in building circuits or building robotics or learning about nanotechnology — just things that have a spark and a root in electricity and life sciences but have gone so much further from there."
Another goal of the Bakken Museum is to connect different interests to STEM  and innovation. "We really believe in art as another avenue into STEM, but also another very important aspect of stem connecting to people's human experiences," says Light.
In the Spark exhibit, added just this year, we see lots of those connections between art and STEM. "The collaboration canvas is a really cool interactive art piece in the exhibit where you can move your body — there's a motion sensor camera that's actually programmed into these, basically, computer screens that are sensing your body movement and creating art together, and then actually the magic book … kind of tells multiple stories that are really about science fiction and futurism, but uses a more artistic way for people to connect."
The Bakken Museum encourages people to explore new things, whether that's through its programs, the move towards inclusivity and representation, or its connection of outside interests to STEM. It's worth a visit.
Hours: Tuesday – Sunday, 10 a.m. – 4 p.m.
Admission: Ages 4-17 – $7
3537 Zenith Ave S, Minneapolis, MN