Lakers head to the mountains to compete at national level
Southwest students competing in the 2023 Rail Jam competition in Colorado include: Sava Mueller ('25), Braden Joyce '(25)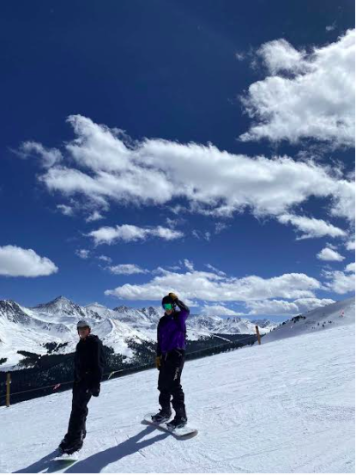 The Snowboarding Nationals held annually at Copper Mountain through the United States of America Snowboard and Freeski Association (USASA) is one of the most highly anticipated events in the snowboarding world. Athletes from all over the United States come to compete in a variety of disciplines, including slopestyle, halfpipe, and boardercross, showcasing their skills and pushing the boundaries of the sport. 
The Navigator talked to snowboarder Braden Joyce ('25), a Southwest High School qualifier.
"Snowboarding with all my friends" and "being around people that share the same passion I do," Joyce said, when asked about his favorite parts of the experience.
Minnesota is home to several USASA-sanctioned events, including rail jam, slopestyle, and boardercross competitions at Buck Hill, Spirit Mountain, Hyland, and Elm Creek. 
These events serve as a platform for local riders to showcase their skills and potentially qualify for the USASA Snowboarding Nationals held every winter at Copper Mountain in Colorado. Athletes sign up online to compete at different events; there are certain age groups and requirements to compete. The more competitions athletes participate in the midwest the better chance they have of qualifying. With each competition, they gain a certain amount of points and near the end of the season they find out if they qualify for the national competition. 
The Navigator also got a chance to talk to Sava Mueller ('25), another Southwest High School qualifier. He said this was his first year but he hopes to go back next year. 
Mueller said the common challenge he had to overcome was "falling and having to get back up without getting defeated." 
The Snowboarding Nationals in Copper Mountain not only provide an opportunity for the best athletes to compete but also serve as a platform for up-and-coming riders to gain recognition and make their mark in the snowboarding community. 
Mueller's favorite part about competing at Nationals was simply: "riding powder."