Get ready for Southwest Prom 2023
As the end of the school year is approaching, Prom season is upon us. Southwest Prom 2023 is at the Minneapolis Institute of Art. Here is a guide for everything Southwest Prom!
Which work of art in MIA's collection is your match?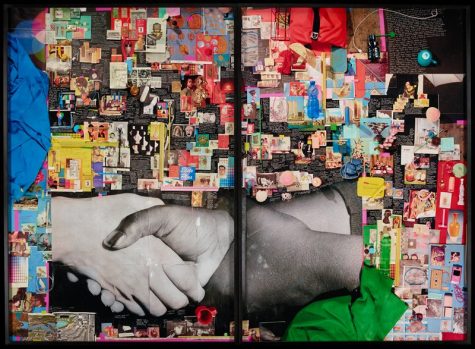 Loading...
There was an error. Please try again.
Southwest Prom is Friday, May 12th, 2023 at the Minneapolis Institute of Art. Pictures are at Washburn Fair Oaks Park at 4 pm The dance will be from 7-10 pm for Juniors and Seniors. Tickets will be $50 and available to buy at lunch starting on May 8th.
The Minneapolis Institute of Art has been a prom venue multiple times for Southwest, the latest being in 2021. Southwest alum '21, Simon Custis, shared his thoughts on his senior year prom at the M.I.A. "The experience was good, I think it was a good venue and will be even better without the obstacle of Covid-19." Ever since the venue was announced, students have been wondering where it will be in the museum and if we will be able to view the art. Custis explains, "Because my prom was during 2021 and higher concerns of Covid-19, we couldn't go inside the building, ours was in the courtyard area and was decorated well." Although this doesn't answer the question about being able to view the art, it does tell us the outside area will be fun!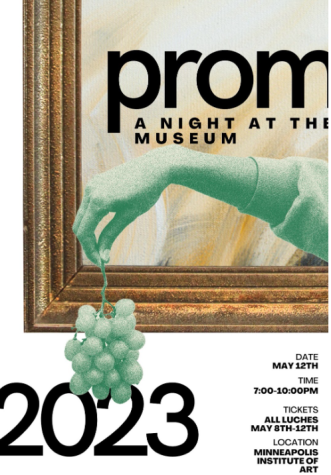 Haven't gotten an outfit yet? We asked numerous juniors and seniors where they bought their prom outfits for this year and these are the responses: 
For Prom dresses, students replied with the stores: Windsor, Hello Molly, Rubi Jubi, Macy's, David's Bridal, Posh Love, and Depop/secondhand. 
For Prom suits, students replied with the stores: Macy's, Jos. A. Bank, Men's Wearhouse, JCPenny, and Asos. 
Frederick Valentine '24 shared where he shopped for prom, "Jos. A Bank, it was a suit store in Edina, they had a really good sale going on so I nabbed a nice suit there, a catch-all suit that I can use for a lot of stuff. I'm probably going to get a tie online."
One of the most important parts of the dance is the music. Upperclassmen have the option to fill out a song request Google form for the outside and inside venues, posted on the school's Instagram account (@mps.swhs). The DJ will use the form results as a suggestion of music to add to their playlist. Make sure to fill out the form to increase your chance of hearing your favorite songs at prom. We asked what students are anticipating to hear and got responses including Taylor Swift, Beyonce, The Weeknd, Drake, Afrobeats, and throwback songs. Lindsey McMillen '23 says, "You should fill out the form so the music is better than last year!" 
Southwest students are looking forward to Prom 2023, hope to see you there!