Southwest Alum is Biden's Pick for National Security Adviser
Jake Sullivan, a member of Southwest's class of 1994, was recently named National Security Adviser for Joe Biden, the youngest to hold the position in almost 60 years. Sullivan had previously served as a senior adviser to Secretary of State, Hillary Clinton, and as National Security Adviser to the Vice President of the United States during Biden's time as VP.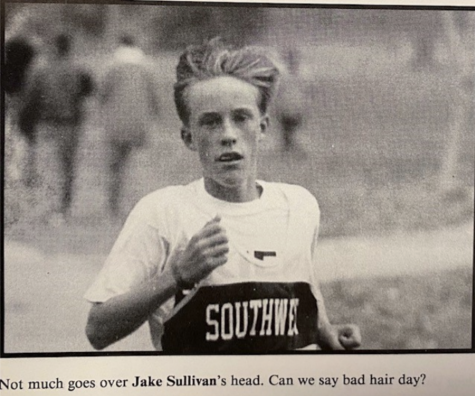 During his time at Southwest, Sullivan was a powerhouse debater, president of student council, and an accomplished track and cross country runner. For his achievements, he was voted "Most Likely to Succeed" by his peers. 
Several current teachers at Southwest taught Mr. Sullivan, and even those who didn't teach him were aware of his skills as a student. Sherwood Bergseid, science teacher, says, "Jake was one of the most intense students I have ever had in class. He was very smart and super focused." Teresa Rumppe, a fellow science teacher, says of Sullivan, "When I came to SW he was well known as being exemplary."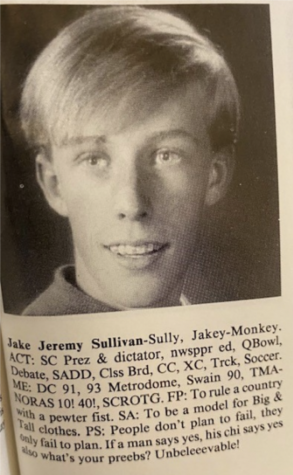 Sullivan's presence on campus and in the classroom was powerful, and many were not surprised to see him accomplish what he has. In 2016, he was featured on Forbes' "40 Under 40" list, where he was praised for his work with Hillary Clinton and his instrumental role in the Iran nuclear deal. Phillipe Reines, a well-known American political consultant who spent time with Sullivan overseas, said in an interview with Politico, "He'd literally just been in Oman for secret peace talks with the Iranians, and he managed to make it to this remote part of Mongolia […] in the end he's the only human being who went to 112 countries with Hillary. His capacity for work is just that annoying" (via POLITICO).
As Jake Sullivan continues to rise in Washington, he serves as an inspiration to current Southwest students as they navigate high school. Although he is long past class with Mr. Bergseid and no longer reps the purple and white, we hope he never forgets his roots.