Reflection on Homecoming 2021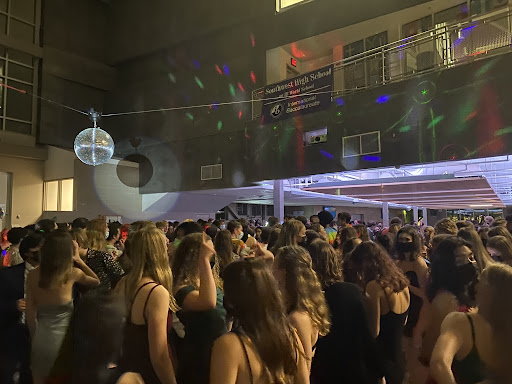 Spirit week this year was met with mixed emotions from Southwest students. Some Lakers thought the new and different themes were fun, but others weren't so sure. Monday started off orange, green, blue, and red on class color day! Tuesday and Wednesday added a twist with Laker lies and anything but a backpack day.Thursday was formal day, but walking through the halls quite a few students in pajamas could be spotted. To end the week strong Southwest's halls were filled with purpose for a very spirited Laker day!
Friday afternoon's pep fest got Lakers ready for the big game that evening. Sports, clubs, and Southwest's marching band took part in the float parade, making their way around the neighborhood and then into the stadium to kick things off.  The parade was followed by a choreographed routine from our dance company classes and a dance-off by the fall sports teams. Then the homecoming court made an appearance, showing off sparkly hats as they royally strutted down the field. A successful pep fest set Southwest up for a very well attended Homecoming football game.
Homecoming Court:
Freshman – Liv Garnett & Adrain Stauffer
Sophomores – Lola Beck & Sam Scott
Juniors – Vanessa Harris & Sterling Smith
Seniors – Anya London, Lily Spurgat, Ruben Margolis, & Isabel Wyatt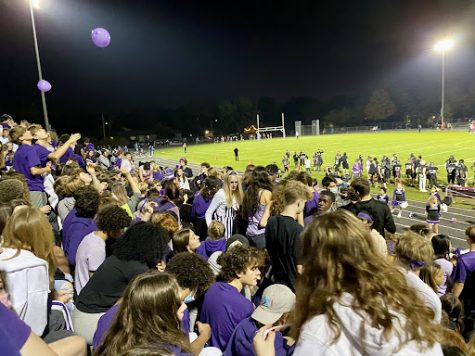 Later that evening Southwest took on North at the Swamp. An enthusiastic turnout from Southwest made for a fun and crowded game, with the ticket line down the block. The game was steeped in excitement for it not to be snowing this year and for the anticipation of being back at football games and school dances after a year. All students seemed to enjoy a homecoming game not overshadowed by freezing temperatures and snowfall, and the anticipation of being back at crowded football games made for a fun crowd. It was a close game but North ended up winning, 28-14, The two touchdowns from Southwest were a run from Declan Maida and a touchdown pass from Preston Engen to Jd Lewis. The game ended on a good note with a 'we still love you' chant from the Southwest student section.
Homecoming pictures were smiles and perfect weather with Freshman at the sculpture garden; Sophomores at the rose garden; Juniors at the peace garden; and Seniors, dressed right out of the 70s, at the bandshell.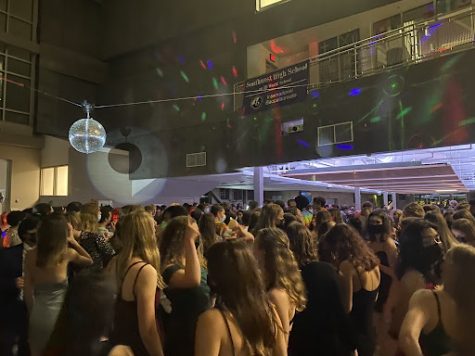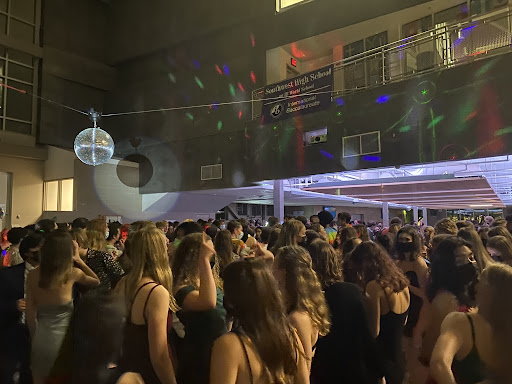 The 70s themed dance had a specially created playlist by Southwest's very own Venue Club, and a 70s photo booth created by Southwest's Literary Arts Magazine, the Siren. The dance was attended by upperclassmen and sophomores only due to the limited amount of tickets available. To keep us all safe, students were requested to get tested before and after the dance, and masks were required. Otherwise it felt very similar to homecoming dances from previous years, sweaty but fun, with lots of Drake songs.