SW playwright premieres 5th show
West Point Players debuts on the Phoenix Theater stage, with a special performance open to the playwright's alma mater through Project Success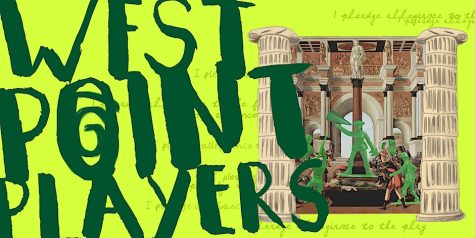 Kyle Munshower (of Project Success fame) will debut his latest play, West Point Players at the Phoenix Theater in Uptown this May. Kyle runs the Spiral Theater company and after months of production, it is finally ready! Free tickets are available to SW high school kids—more info below.
West Point Players is about a military theater company trying to make the best play ever for Congress. Set at West Point, the on campus theater and art programs are thriving with the local company, the West Point Players. But when Congress decides to cut their budget, they are determined to put on the best play ever to make one last bid when Congress comes around.
"
"Our plays, our performances, they're big parties. Everything is fun, it's quick, and—above all else—it's an hour long." "
— Kyle Munshower
Everyone here at Southwest knows Kyle from Project Success one way or another, whether from one of his many Project Success workshops, as a SW alum, or general word of mouth. But one often mentioned passion of his is play writing, and so far he's produced and directed five plays. His notable portfolio as a playwright includes: The Man from Earth, The Scribbler, Stock Soup, and his next one, West Point Players, which is open to the public starting in May. 
"From watching his pieces I can definitely say he likes to do what he wants in a way that brings joy to others, and he's very good at it!" Charlotte Johnson ('23), an avid theatergoer who saw Stock Soup last June, said about Kyle's plays. "It's definitely unique."
If you're a Southwest kid, you can go for free to the dress rehearsal on Wednesday, May 10, through the generosity of Project Success. Per the usual process, students can get up to 4 free tickets on the Project Success website, with transportation and kid care provided. 
When you see a show from the Spiral Theater company, Kyle strives to make it an easygoing experience. 
"Our plays, our performances, they're big parties. Everything is fun, it's quick, and—above all else—it's an hour long."
To see the show, support Kyle and Spiral Theater, purchase tickets for the performances at Phoenix Theater (2605 Hennepin Avenue Minneapolis, MN 55408), scheduled from May 11 to the 13 with 7:30 pm start times and a 2:00 pm matinee performance on May 14. Tickets for these shows can be purchased online or at the door (if available).
"His plays are funny and quick! The writing is just puns, puns, puns, puns," Christina Jensen, Southwest English teacher, said.
Even if you don't have a chance to see Kyle's wonderful play but still took the time to read this article, give Kyle thanks. He's done a lot for this school, and deserves our gratitude. His next production possibly will be in the Twin Cities Horror Festival, premiering in October.