Twin Cities Coffee Shop Tour: Dogwood Coffee
The junior year caffeine addiction has officially set in, and it's my mission to find the best places for coffee in the Twin Cities. 
Recently, I visited Dogwood Coffee, known for its stellar distribution of coffee and murals. With three locations in the metro, I felt like I had to see at least two, and visited both the Northeast and the East Lake spaces.
Aesthetically, Dogwood feels like the perfect, abstract muralism, simple menu-d, artsy coffee shop. If you're in search of a colorful and bubbly, yet independent and focused space to get your coffee, Dogwood checks all the boxes.
Most seating at both the Northeast and East Lake locations have the feeling of a more open cubicle. Your conversations feel protected by the tall dividers between tables, and it feels more covid conscious with an emphasis on masks worn throughout the common cafe areas.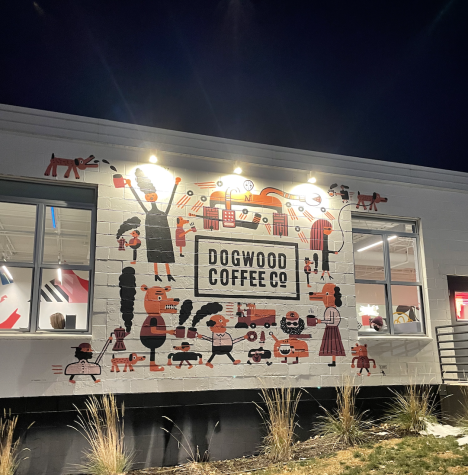 Northeast's space is astounding, with the garage feel mixed with colorful murals and decorative pieces throughout. There's a lot of more common, relaxed space, which worked well for more casual coffee trips, but the availability of tables and outlets helped with my goal of studying. 
East Lake felt smaller, and a little more personal, with a very unique wallpaper with abstract faces. There was an unwritten rule of focus and respect, and the space was devoted to providing a good environment for my research.
In terms of coffee, I'm impressed with the capabilities. Dogwood has its own wholesale production and creates impressive drinks. The menus aren't extensive but highly crafted nonetheless. Personally, I enjoyed their matcha lattes, and the cappuccino and macchiatos were highly praised by my study buddy.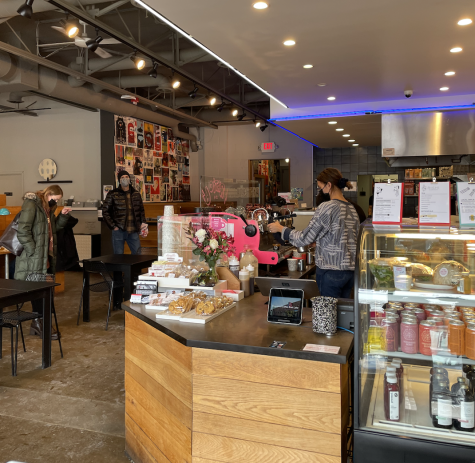 Their mission was down to earth, and a motivating factor when it came to choosing Dogwood in the first place. Their Minnesota roots and goal of bettering each other are impassioned, and a strong message from the independent business.
As a bottom line, Dogwood was a 5-star experience with perfect accessibility for studying and focus, with drinks worth the typical small coffee shop price.