Book Recommendations from Southwest Educators
Reading is good for you on so many levels. It can help you improve your mood, reduce stress, and bring laughter. It can make you more focused, improve memory, and even make you smarter. Finding a good book can be difficult, so we asked teachers for their book recommendations, so you can find a good book. We asked English teachers and non-English teachers so hopefully, you will find a book you will like. 
The questions were: What is your favorite book? Why? Short Description
Madeline Lang: English Teacher 
Beartown by Fredrik Backman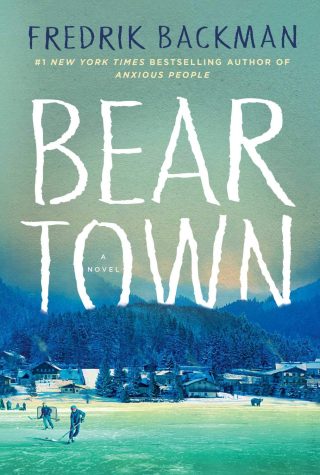 Ms. Langsays that "He writes really complex characters that are relatable and heartbreaking and appel to all age groups."
Short Description: "Beartown explores the hopes that bring a small community together, the secrets that tear it apart, and the courage it takes for an individual to go against the grain. In this story of a small forest town, Fredrik Backman has found the entire world" (Fredrik Backman). 
Jose Fresco: Spanish Teacher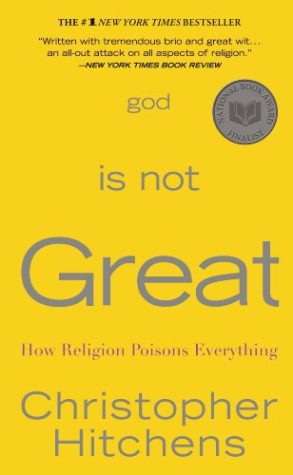 God is not great by Christopher Hitchens 
"It tells the true story about the bible. It tells how religion poisons people" (Jose Fresco)
Short Description: "God Is Not Great: How Religion Poisons Everything (2007) is a polemical text by English writer Christopher Hitchens. The author argues that religion is a cultural construct that represses people more than it liberates them". https://www.supersummary.com/god-is-not-great/summary/ 
Ms. Nelson: Case Manager/Teacher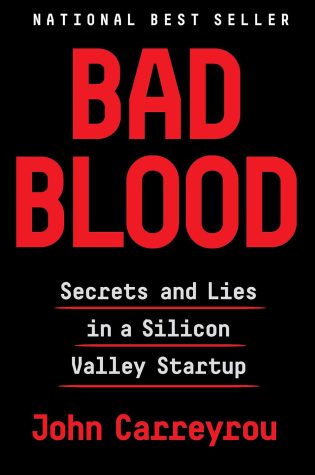 Bad Blood by John Carreyrou
"Bad Blood is a great nonfiction book about Elizabeth Holmes and the rise and fall of her company Theranos. It's a great book right now because her trial just concluded and there is a series on Hulu, but this book is written by the journalist who broke this story, great investigative journalism" (Sammy Nelson).
Short Description: "I couldn't put down this thriller with a tragic ending . . . a book so compelling that I couldn't turn away . . . This book has everything: elaborate scams, corporate intrigue, magazine cover stories, ruined family relationships, and the demise of a company once valued at nearly $10 billion"          (Bill Gates).
Ms. Nelson: Case Manager/Teacher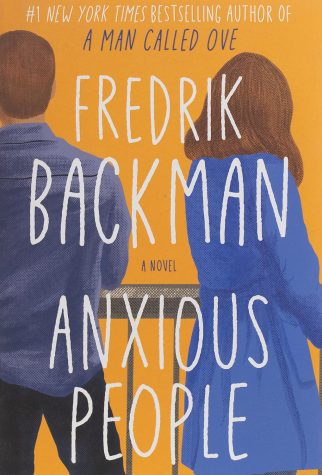 Anxious People by Fredrik Backman
"Anxious People is a work of fiction that has a funny plot, it is written out of chronological order which I love. The author is an excellent storyteller, has relatable characters with detailed character development" (Sammy Nelson). 
Short Description: "a poignant comedy about a crime that never took place, a would-be bank robber who disappears into thin air, and eight extremely anxious strangers who find they have more in common than they ever imagined" (Fredrik Backman). 
Ms. Rittler: History Teacher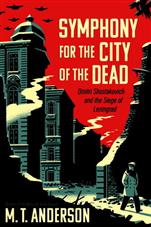 Symphony for the City of the Dead by Matthew Anderson
"I love reading about history and my favorite genre is historical narrative. People tend to think that non-fiction is boring, but I highly recommend you give it a chance! Especially this book" (Valerie Rittler). 
Short Desciption: "Excellent historical non-fiction that reads like fiction about the Siege of Leningrad. It is also about the power of art and music. There is much interesting insight into Stalin, his paranoia, and why he killed off all his top officers at the start of WW2" (Valerie Rittler). 
Ms. Paulson: Mathematics Teacher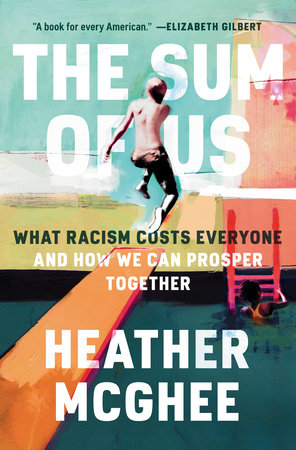 The Sum of Us by Heather McGhee 
"The sum of our privileges, resources, and ability to thrive in our society do not need to be zero. As a white person, it is critical for me to recognize that racism hurts us all. I have benefited from and have been harmed by racism and this book expresses this sentiment" (Heather Paulson).
Short Description: "Heather McGhee does well to share human experiences in our country that lead to a "Solidarity Dividend" where we all thrive and succeed.  She includes current events, such as George Floyd's murder and Minneapolis protests. There's also historical references that provide context to the situations we face today" (Heather Paulson). 
 Ms. Davies-Larson: Mathematics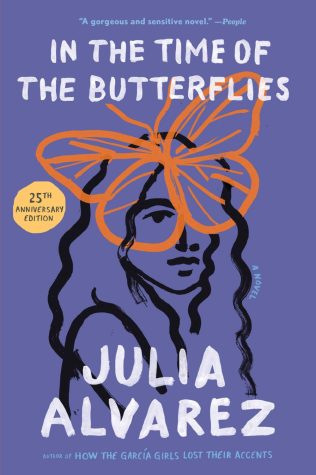 In the Time of the Butterflies by Julia Alvarez 
"Strong women (sisters) stand together knowing they face persecution from their country's dictator, Trujillo, for speaking out against him and his policies. We can all learn from their experience" (Stephanie Davies-Larson). 
Short Description: "It is November 25, 1960, and three beautiful sisters have been found near their wrecked Jeep at the bottom of a 150-foot cliff on the north coast of the Dominican Republic. The official state newspaper reports their deaths as accidental. It does not mention that a fourth sister lives. Nor does it explain that the sisters were among the leading opponents of Gen. Rafael Leónidas Trujillo's dictatorship. It doesn't have to. Everybody knows of Las Mariposas–the Butterflies" (Julia Alvarez). 
Ms. Rumppe: IB Bio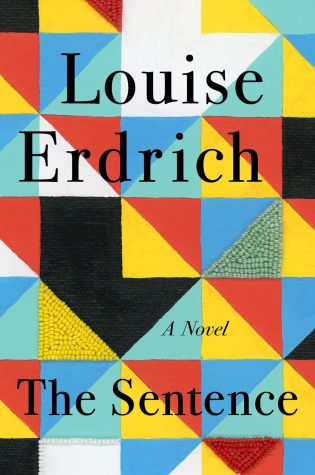 The Sentence by Louis Erdrich
"Novel that takes place in Minneapolis during the beginning of Covid and through George Floyd" (Teresa Rumppe). 
Short Description: "A small independent bookstore in Minneapolis is haunted from November 2019 to November 2020 by the store's most annoying customer. Flora dies on All Souls' Day, but she simply won't leave the store. Tookie, who has landed a job selling books after years of incarceration that she survived by reading "with murderous attention," must solve the mystery of this haunting while at the same time trying to understand all that occurs in Minneapolis during a year of grief, astonishment, isolation, and furious reckoning" (Louise Erdrich). 
Mr. Fisher: Choir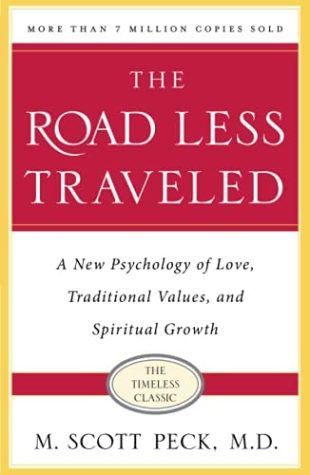 The Road Less Travelled by M. Scott Peck 
"Difficult time in my life. It has since become a book that I reread every couple years" (Bryan Fisher).
Short Description: "This is a book about how to live your life" (Bryan Fisher). 
Mr. Oberembt: Mathematics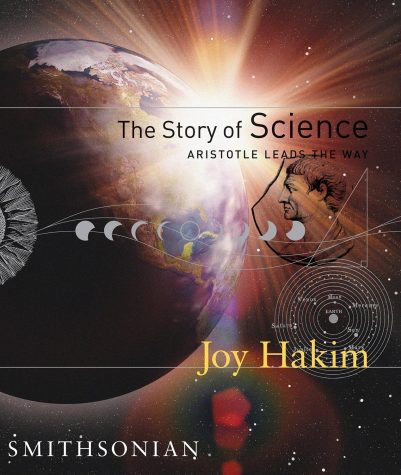 The Story of Science: Aristotle Leads the Way by Joy Hakim 
"Great for all reading levels. It has engaging illustrations and stories covering the history of science, math and how we've gained knowledge" (Lance Oberembt). 
Short Description: "Readers will travel back in time to ancient Babylonia, Egypt, and Greece. They will meet the world's first astronomers, mathematicians, and physicists and explore the lives and ideas of such famous people as Pythagoras, Archimedes……." (Lance Oberembt). 
Ms. Landry: Counselor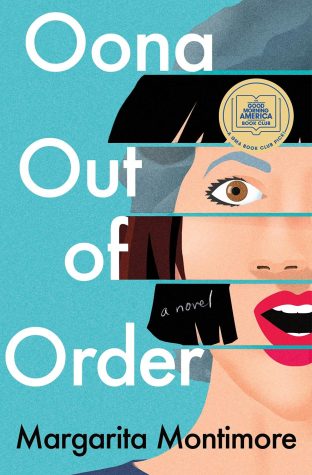 Oona Out of Order: A Novel Book by Margarita Montimore
"There are so many books I could recommend, but I have a feeling many will be recommended by others.  This book is a lot of fun and a great adventure!  The book made me think about how we develop and maintain relationships over time and the ramifications of the life choices we make.  It reminded me that we need be patient and forgiving of ourselves.  It is about living our lives to fullest and making the best out of circumstances when life throws us a curve ball" (Shelly Landry).
Short Description: "The main character, Oona, travels through time every New Year's Eve to a different, random age of her life.  She is able to remember all of her experiences, so she has to decide when and if she should change her destiny whenever she goes back in time.  Will the consequences be better or worse?" (Shelly Landry). 
Ms. Ledman: Assistant Principal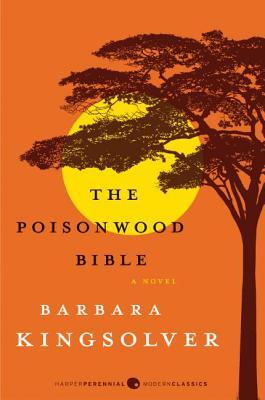 Poisonwood Bible by Barbara Kingsolver
"I couldn't stop reading it – so interesting" (Lisa Ledman).
Short Description: "Life of a missionary family in the Congo" (Lisa Ledman). 
Leif: Clerical Counseling, Cat Wrangling, Registraring, Secretarial type work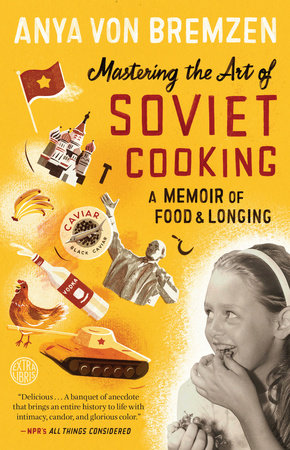 Mastering the Art of Soviet Cooking: A Memoir of Food & Longing by Anya Von Brezen
 "Russia, as a place, and its people, are not so different from us. They have a broad spectrum of caste/class divided by political beliefs, economics, social standing, etc. It's good to remember this as we witness the war crimes and terrorism that is occurring in Ukraine" (Leif Kurth).
Short description: "If you are a fan of food and a student of history, read this. Von Bremzen weaves the two subjects seamlessly using her life as the conduit that keeps the story flowing. A fascinating tale that juxtaposes the food, life, and politics, of Russia's ruling class and working class, and the difficulties they faced" (Leif Kurth). 
Mr. Ries: Media Specialist aka Librarian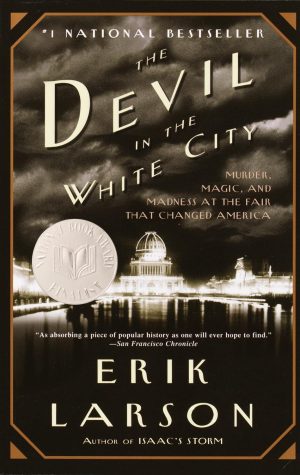 The Devil in White City by Erik Larson
"Weaves an amazing tale that will have you anxious to find out what happened to everyone" (Michael Ries).  
Short Description: "Amazing tale that weaves together the story of the architect who build "The White City", Chicago World's Fair of 1893 and the Serial killer who built a spiders web trap of a hotel including a mortuary and acid disposal for bodies" (Michael Ries).
Mr. Cousins: English 9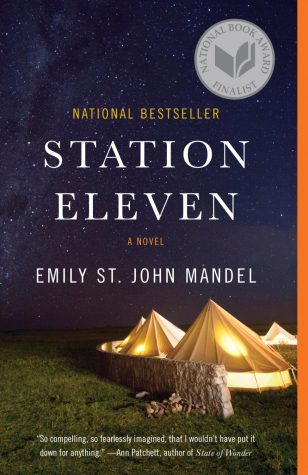 Station Eleven by Emily St. by John Mandel 
"This book follows a cast of characters after a pandemic (yes, I know) wipes out 99% of the earth's population. The characters make up a quite literal cast who travel around the apocalyptic landscape performing music and Shakespeare.  This book is moving, exciting, poetic and deeply hopeful! It reads like a beach read (quick and easy) but carries the weight of a philosophical text. This book will keep you reading late into the night! And, no spoilers, but it ultimately has a hopeful message. BONUS! HBO just released a fantastic mini-series based on this novel. I have an extra copy of this book in my classroom if you would like to borrow it!!!" (Drayton Cousins). 
Short Description: "My fourth novel is about a traveling Shakespearean theatre company in a post-apocalyptic North America. It's also about friendship, memory, love, celebrity, our obsession with objects, oppressive dinner parties, comic books, and knife-throwing" (Emily St. John Mandel).